At most clubs, the scorer of three key Wembley goals including a wonderful strike to win the FA Cup would go down as an immediate club legend. However, Jesse Lingard has had to fight longer and harder than you might expect just to be accepted as a preferred starter for the majority of Manchester United fans.
In many ways, Lingard is the archetypal success story by which United fans judge their club. They want to see local lads brought through the system and given the chance to thrive in the first team, and the attacker has done exactly that having risen from a seven-year-old wannabe to a senior England star over an 18-year spell with the Red Devils.
But having taken a considerable time to string together a consistent run of stand-out performances following his first-team break-out in 2015-16, Lingard had become something of a figure of fun in some quarters until his recent upturn in form which has seen him net eight goals in 10 games as a number 10 in Jose Mourinho's side.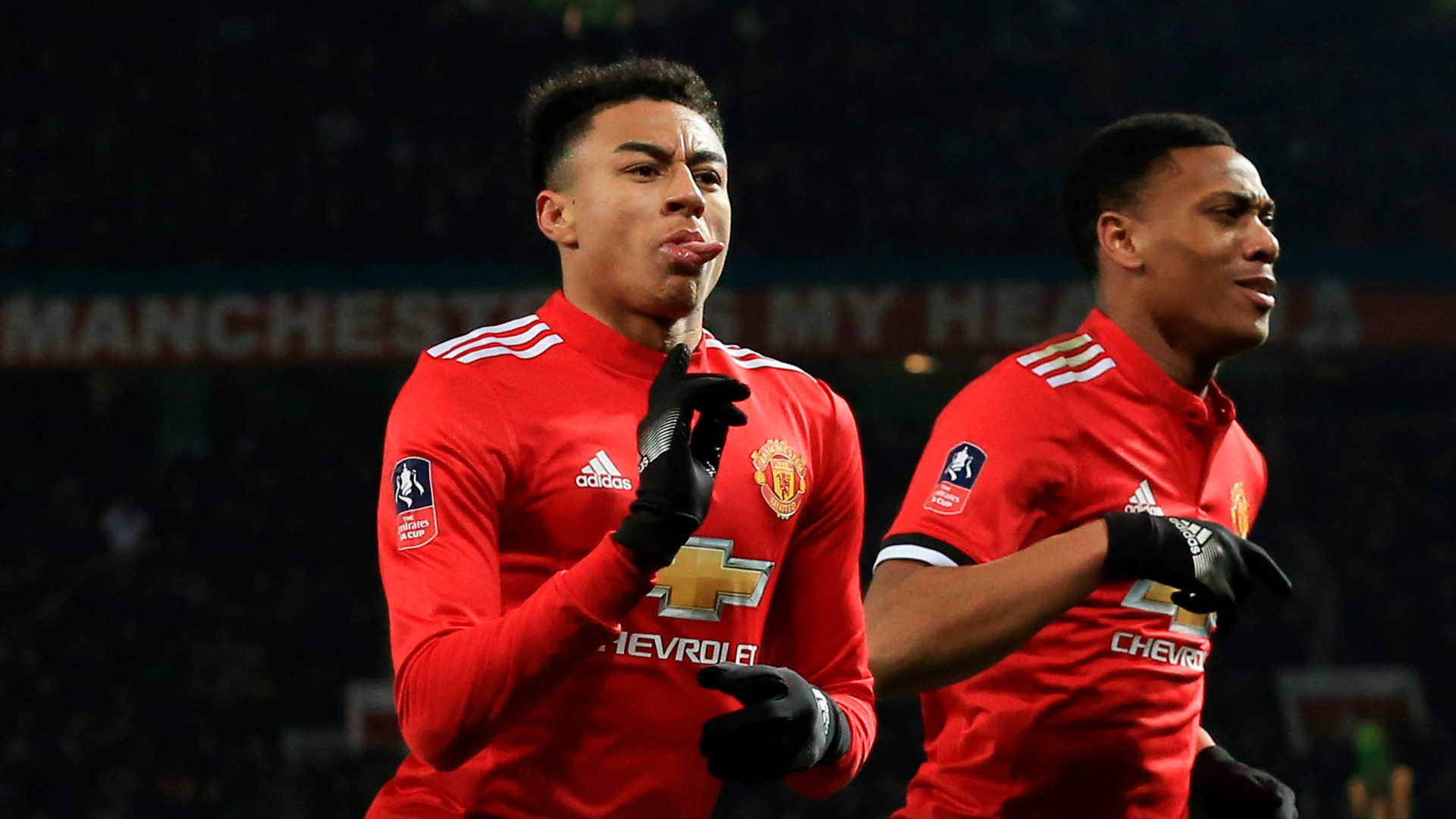 And his spell of prominence could not have come at a better time when you consider that Mourinho was left scrambling for an alternative to the failing Henrikh Mkhitaryan in the main creative attacking slot in a United squad costing £648 million. With the Armenian having struggled after a bright opening month and Paul Pogba needing to partner Nemanja Matic in the midfield hub due to Ander Herrera's poor form in 2017-18, Lingard suddenly became the manager's go-to guy as United began to fall adrift of Manchester City at the top of the Premier League.
"I think he is comfortable in the positions he plays," said Mourinho after Lingard got the all-important 84th-minute opener in Friday's FA Cup win over Derby County.
"I think he is improving with the progressive style of the team. The team is playing progressively in a different way which makes him feel like a fish in the water and he is in this moment where everything goes right for him."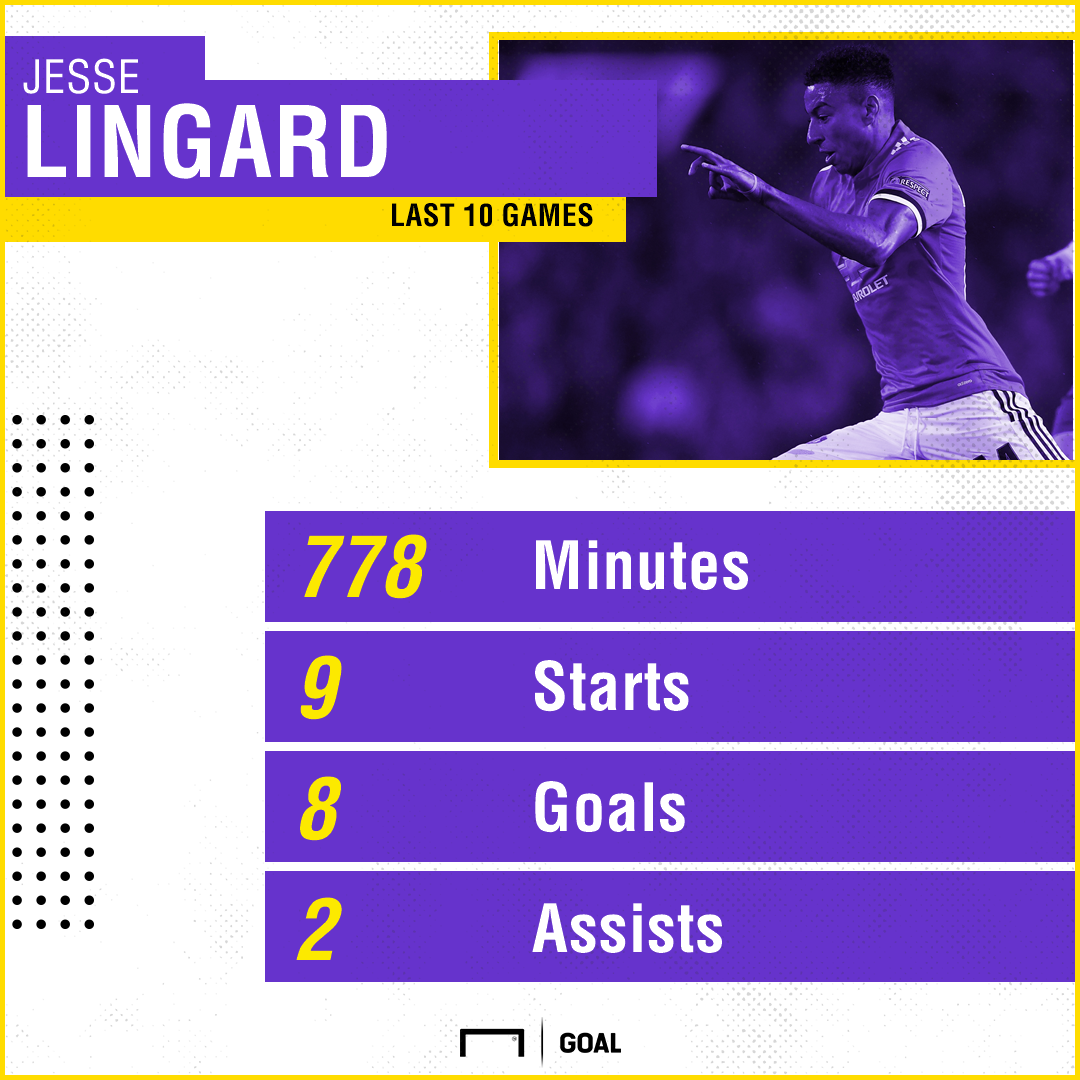 Mourinho's reward for his faith in Lingard has been remarkable, with Lingard not only adding goals but also demonstrating some of the incisive running that United have lacked from the number 10 position for long stretches of the past few seasons. While Pogba has made the most obvious difference to United when on form, Lingard has been their key man more often than not of late. Having previously been seen by many as little more than the Frenchman's dancing side-kick on social media, Lingard has outshone his more esteemed former academy team-mate over the winter months.
From match-winning braces against Swansea City and Arsenal to his game-saving double as a substitute against Burnley, the Warrington product has bailed out United time and again. It is not by accident that he has scored in each of his side's last five wins away from home, with goals of great quality and precious timing helping to ensure that United's inconsistent season hasn't taken a turn for the disastrous.
Goal.com