Manchester United manager Jose Mourinho is getting a lot of stick from his side's fans for the way they went out of the Champions League on Tuesday – and rightly so.
Mourinho said afterwards he did not think United's performance in their defeat by Sevilla was bad but that does not tally with what I was watching.
United were very poor for almost the entire 90 minutes but it was not so much the way they set up or their formation that I could not understand – it was the way they went about playing the game without any real urgency or tempo.
Everything was done at a leisurely pace. Watching it, you would not have believed they had an opportunity to reach the last eight of the Champions League.
It was such a massive disappointment. If they had showed the same desire and determination they did in the second half against Crystal Palace, when they came back from 2-0 down to win 3-2 at the start of March, then their supporters would have settled for that. Instead, they showed nothing.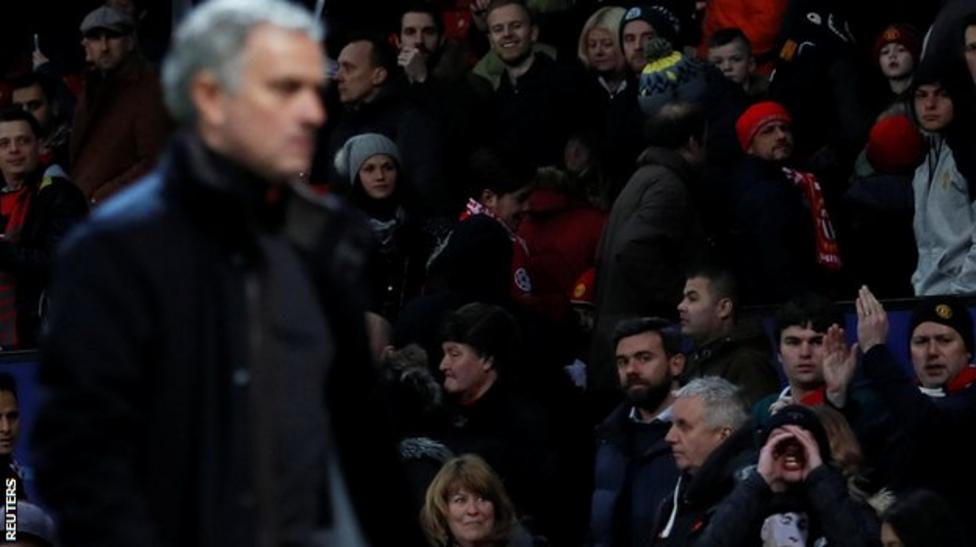 For a club like United, with the history they have, their fans will tell you there is a way for them to play and win games – with style and panache, which is what they built a reputation for under Sir Alex Ferguson and with their great teams of previous eras.
But, whoever you are, there is also a way to lose games, especially at home.
If you are beaten, you have a go, and the way United went out with a whimper was the total opposite of that.
They did not show enough passion or commitment to win the game, and they got the result they deserved.
I have never known Old Trafford so quiet in my life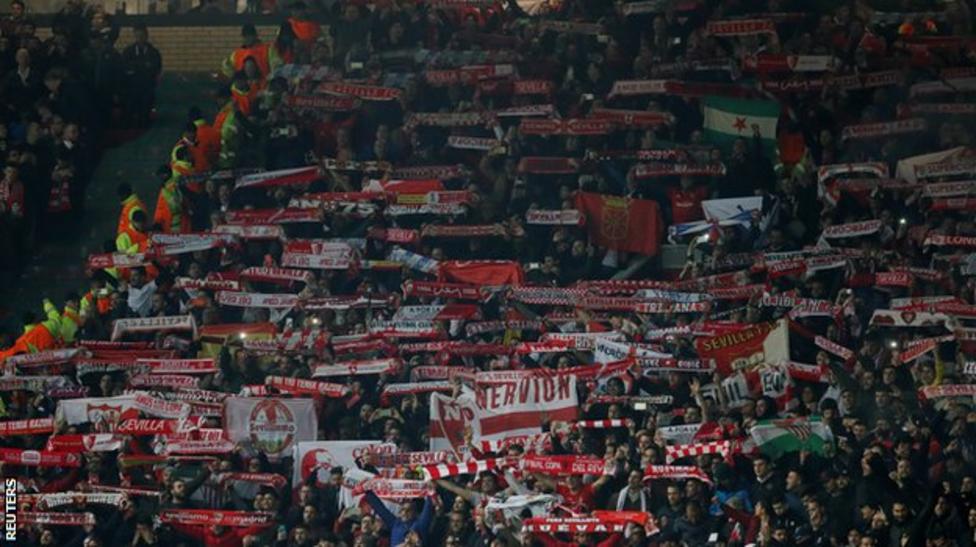 I spoke to a lot of angry United fans on BBC Radio 5 live after the game, but the supporters had made their feelings clear about Mourinho's tactics and the team's performance during the tie too, when the score was 0-0.
A few minutes before Sevilla scored, the Stretford End started chanting "attack, attack, attack" at United. I think they had seen enough by then.
The United fans sometimes get criticised for not getting behind their team but on Tuesday the team did not give them anything to get on their feet and cheer about and, other than the Sevilla fans, I have never known Old Trafford so quiet in my life.
I honestly did not know what United's gameplan was. Did Mourinho really tell them to sit back and not to press high up the pitch – because they did not do that, or show any kind of attacking aggression, until they went one or two goals down.
As I said before the game, I did not expect United to win the Champions League because there are four or five teams better than them – but I definitely thought they would get past Sevilla.
Let's be honest, they are not an outstanding side and everyone will want to get them in the last eight.
United did not lay a glove on a team they should be beating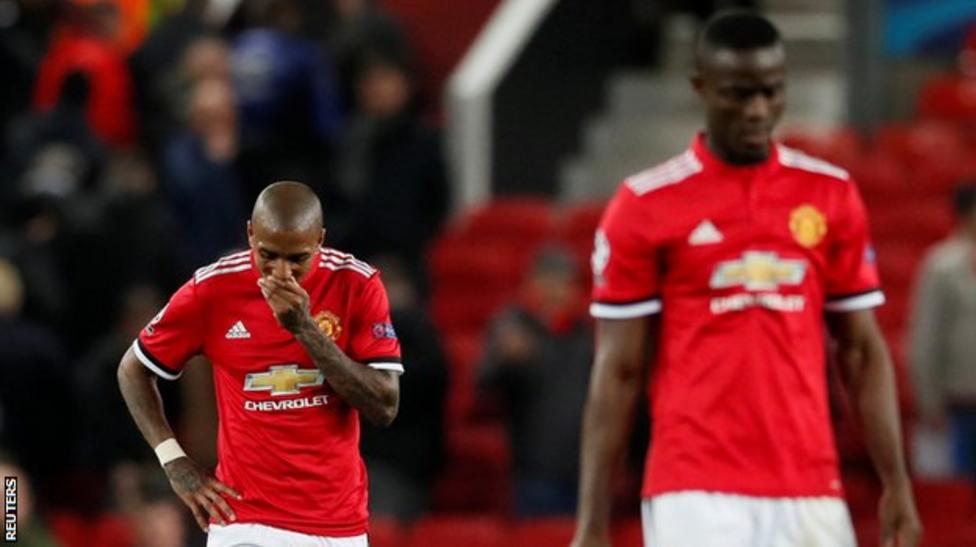 Mourinho had managed teams in the Champions League in 11 previous seasons and reached the quarter-finals eight times. He has won the competition twice.
That record tells us he gets things right a lot of the time with his approach – but he got it wrong home and away in this tie.
The disappointing thing from the first leg was clearly that they did not manage an away goal, and 0-0 was a dangerous scoreline to take back to Manchester.
But the tie was lost at Old Trafford because the level of performance United produced there was nowhere near good enough.
Looking at the two legs, you would have to say that United's approach was too negative – they only managed four shots on target in 180 minutes and did not lay a glove on a side that they should be beating.
The only time they tried to lift things and take the game to Sevilla was when they went behind and the tie was beyond them. They left it too late.
If you look at the United squad then it is full of attack-minded players, but they did not play with any freedom going forward.
Of course that had something to do with Mourinho. When his approach works, you forgive the fact it is not entertaining – but if he is not winning then fans are not as willing to accept it.
Keane would have grabbed Pogba by the scruff of the neck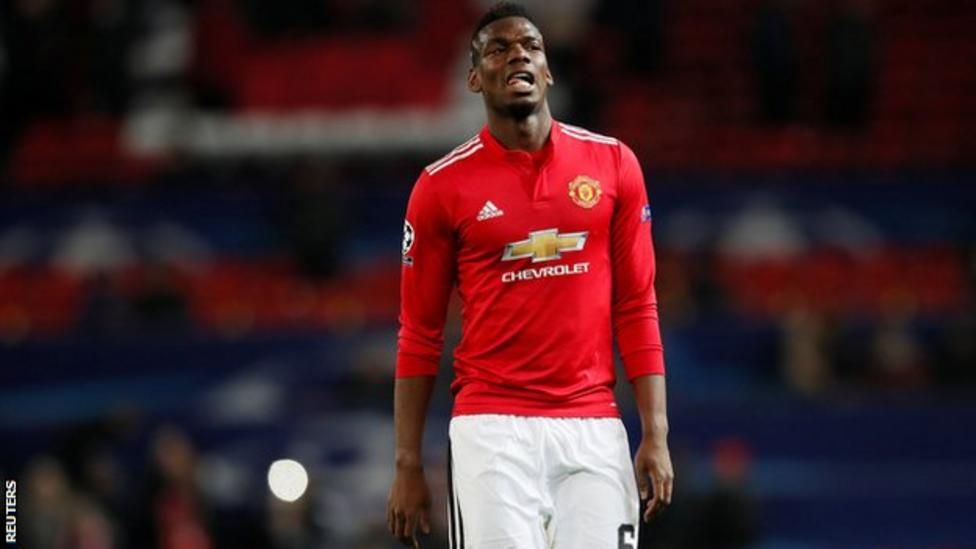 Mourinho will get some criticism for United's display but some of the players need to accept responsibility too.
You cannot blame Paul Pogba for this defeat because he only came on for the final half-hour – but, for a player of his stature, we are surely looking to see more from him than he produced.
One of the callers I spoke to on BBC Radio 5 live was talking about Pogba being over-rated, and on that performance I think you would struggle to find a more over-rated player.
If I am coming off the bench when he did, then I am looking at the situation in the tie and thinking: 'I am going to win this game and I am paying some of this £89m transfer fee back – I am making a name for myself at Old Trafford and I am going to get us into the next round.'
But when he came on, he was lethargic and his passing was poor. At one stage he went to play a simple 15-20 yard pass and just put the ball straight out of play. I was staggered – it was an inexplicable loss of concentration at that stage of the game.
That has nothing to do with his price tag, because any professional footballer of any standard should not be doing that.
I would actually question Pogba's attitude on the back of what I saw on Thursday. It really worried me.
If Roy Keane was still in United's midfield he would have grabbed him by the scruff of the neck to sort him out – and he would have been right to do so.
But there is no-one in this United team who is going to do that, which is a real worry.
'Win the FA Cup or this season will be seen as a backwards step'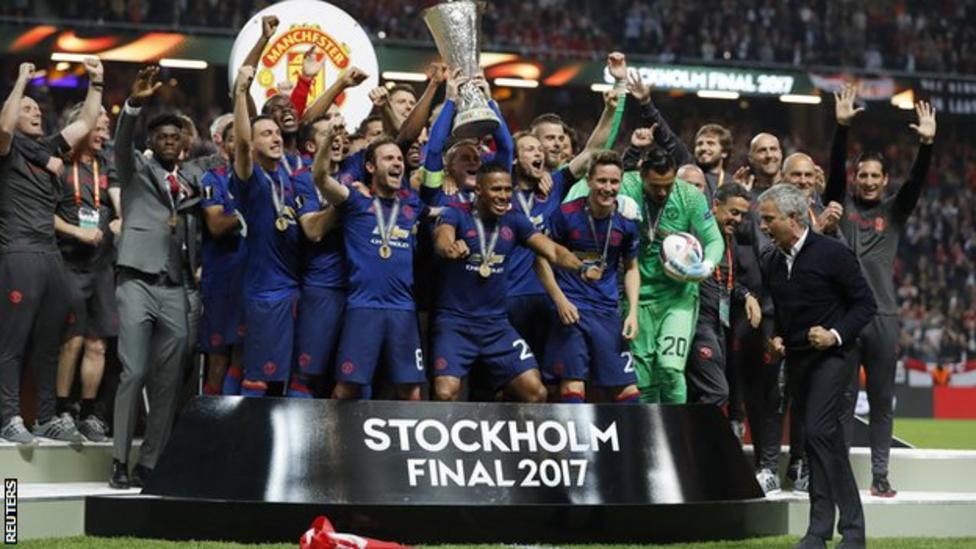 United won two trophies last season – the Europa League and the League Cup – and finished sixth in the Premier League.
Now that they are out of Europe, the FA Cup is the only thing they can win. If they don't, then this campaign will be seen as a backwards step.
They are in quite a strange position, though, because I think they are doing well if they do finish as runners-up behind Manchester City. In terms of league points, they are much better off than they were last year.
But at the same time, United fans have never seen second position as a good place to be – and they never will.
Mourinho has always been the same – as he has said before, finishing second, third or fourth is not a trophy. He prides himself in winning silverware and prioritises results far in front of a level of performance for his team.
I get that, even if some fans will disagree, but when you are not winning trophies and not playing well then you have got a problem.
What makes things worse is the team above them, City, look light years ahead of them and everyone else the league, and the teams immediately below them – Tottenham and Liverpool – play more entertaining football than they do.
City and Liverpool will not lose like United did
Champions League last 16 second leg
Liverpool 0-0 FC Porto (agg 5-0)
Paris St Germain 1-2 Real Madrid (agg 2-5)
Manchester City 1-2 FC Basel (agg 5-2)
Tottenham Hotspur 1-2 Juventus (3-4)
Manchester United 1-2 Sevilla (agg 1-2)
Roma 1-0 Shakhtar Donetsk (agg 2-2 – Roma progress on away goals)
Besiktas v Bayern Munich (agg 0-5) – 14 March, 17:00 GMT
Barcelona v Chelsea (agg 1-1) – 14 March, 19:45 GMT
There was the prospect of getting four or five English clubs into the quarter-finals of the Champions League, but now it will be three at best.
I hope Chelsea get past Barcelona on Wednesday to join Liverpool and City in the last eight, but it is the two Premier League teams already through that I always thought had the best chance to go on to win it.
That has a lot to do with the way they play, because they both go out to score goals and look to blow the opposition away.
I think they have got a decent chance of making further progress, although a lot depends on the draw.
However, if Liverpool or City do get beaten in the next round then there is no way they will go out the same way United did.
They will be attack-minded and if they lose then at least their fans will be able to say: 'We had a go.' Sadly for United, their supporters did not have anything to cheer about.
Ally McCoist was speaking to BBC Sport's Chris Bevan.